In Person and Online Healing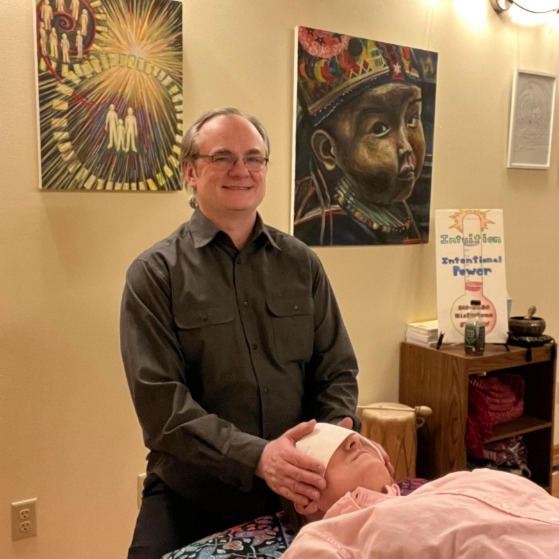 When you arrive to our healing space you will be surrounded by healing vibrations as this room is dedicated to your healing and awakening process. Jeremy is also a life long visual artist so you will have the opportunity to view his artwork and illustrations on the walls.
Energy and Coaching Online
Energy healing benefits occur at any distance. Jeremy also has an ability to see energy fields even if the participant is not in the room. Experience the truth about energy for your self. Contact Jeremy now for your online session.
Frequently asked Questions
Contact Jeremy now for your next healing session
Jeremy Anacker: His extensive transformation background with early pioneers in the Reiki Community and his Auric site are profound gifts that are included in a personal energy healing session. Pay in advance for 5 session package and recieve an aura drawing for free.

Cost: $100
Aura Feedback: Jeremy Anacker has been able to see the human energy field all of his life. Come for a reading of your energy field alongside coaching on how to apply techniques to get you to the peaceful and powerful energetic space that you deserve to be in.

Cost: $100
Reiki Session with Rhammah Channeling: Take time out and rest on the healing table or in chair as Jeremy brings the Reiki blessing while in a channeled state. A recording of the personalized transmissione and facilitation from the Rhammah Masters will be made available to you later by way of Dropbox or CD recording. See link for Rhammah Channeling

Cost: $100